Amazing Thailand Latin America Trade Meet in Bangkok
APPLY ONLINE NOW AT THE LINK BELOW;
https://forms.gle/yP6UABXKP6noPQux7
The online registration link is activated, starting from

Thursday, 30 March 2023 at 10 AM onwards, until fully booked.
Amazing Thailand Latin America Trade Meet in Bangkok
Schedule : Tuesday, May 2, 2023 (09.30-17.45 Hrs.)
Venue : The Athenee Hotel Bangkok
Apply Online on Thursday, 30 March 2023 at 10 AM onwards, until fully booked at the link below;
https://forms.gle/yP6UABXKP6noPQux7

Registration Fee : 6,000 THB VAT Included NON-REFUNDABLE (1 participant / company), lunch included.
The selection criteria for Thai Sellers:
1. Complete the Online Application Form and attach a copy of your tour operator or hotel license, or other business registration license issued by the Thai authorities, as well as document(s) indicating you care for the environment.
• Business license (or DBD), and the Issue Date (must not be older than 6 months before the event)
• Hotel license (for hotel), Hospital / Clinical license (for hospital and clinic business), Tour operator license (for tour operator) in case expired, must extend before applying for the event.
• VAT registration form (PP20)
• Green tourism activity evidence as proof
2. You will receive 3 (three) e-mails from the Seller Secretariat after your submission to notify whether you have been accepted to participate. The e-mail will be divided into;
1. E-mail to ensure that TAT has received the registration information.
2. Payment e-mail after the Secretariat team check the Sellers' documents and conditions of which Sellers have been approved by TAT. Then, please proceed with the payment within 7 working days and submit payment proof by replying to the same email.
3. Confirmation e-mail, after we verify your payment proof.
3. Participation as a Seller is open to a tourism business, which is operated, registered, and based in Thailand only. Seller segment categorised as followed; Hotel/Resort, Tour Operator/Travel Agent, Entertainment/Attraction, Transportation, Other Travel Service.
4. One delegate per company is allowed to participate in this event.
5. The registration fee is strictly NON-REFUNDABLE.
6. This event will be able to accommodate up to 48 Sellers.
----------------------------------------------
The Americas Market Division

Tel. 0 2250 5500 Ext. 1291 (Khun Warangkana), 1284 (Khun Nuttaya)
E-mail: [email protected]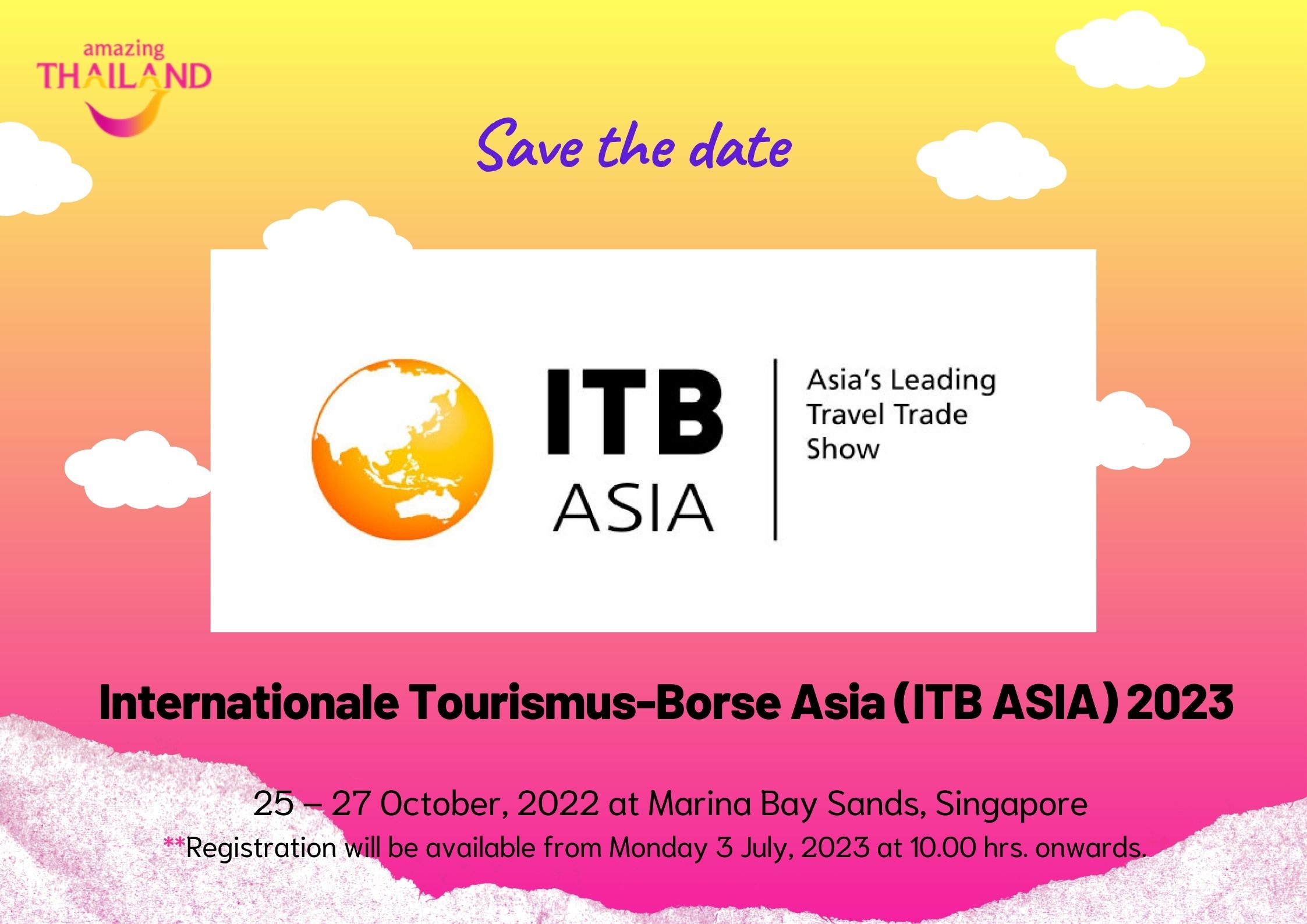 ITB ASIA 2023
ITB Asia is the premier meeting place for the travel trade industry and a forum for establishing high-quality customer contacts and conducting businesses.
25/10/2023 - 27/10/2023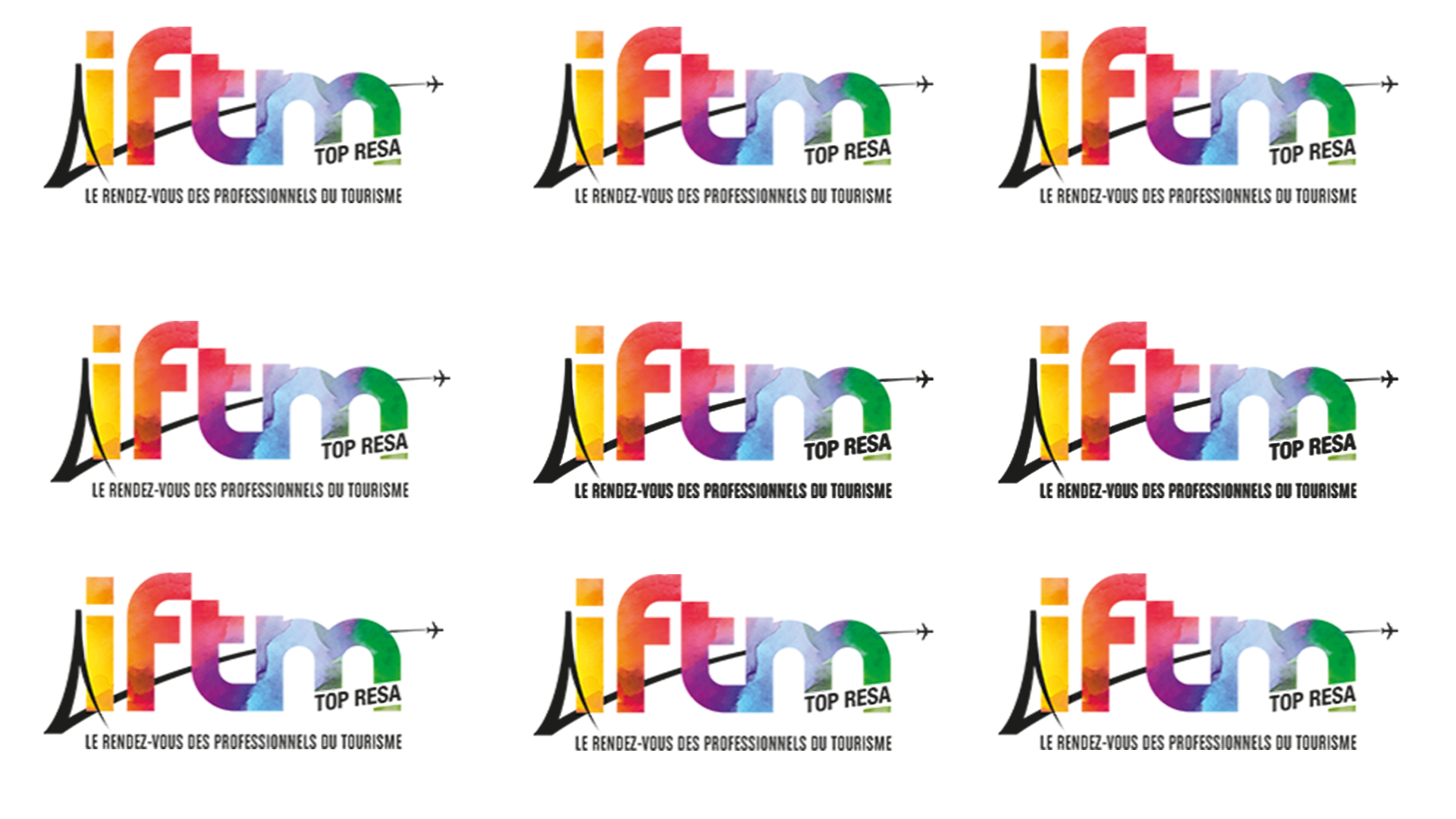 IFTM Top Resa 2023
IFTM Top Resa 2023 3-5 October 2023 Paris - Porte de Versailles
03/10/2023 - 05/10/2023

Amazing Thailand Latin America Trade Meet in Bangkok
Rare opportunity! Meet top agents from Latin America in Bangkok! Tuesday, May 2, 2023 (09.30-17.45 Hrs.) at The Athenee Hotel Bangkok APPLY ONLINE NOW AT: https://forms.gle/yP6UABXKP6noPQux7
02/05/2023 - 02/05/2023

Amazing Roadshow to China 2023, Phuket and the Andaman+
Phuket Roadshow to China 2023 Amazing Thailand the Andaman+
17/04/2023 - 21/04/2023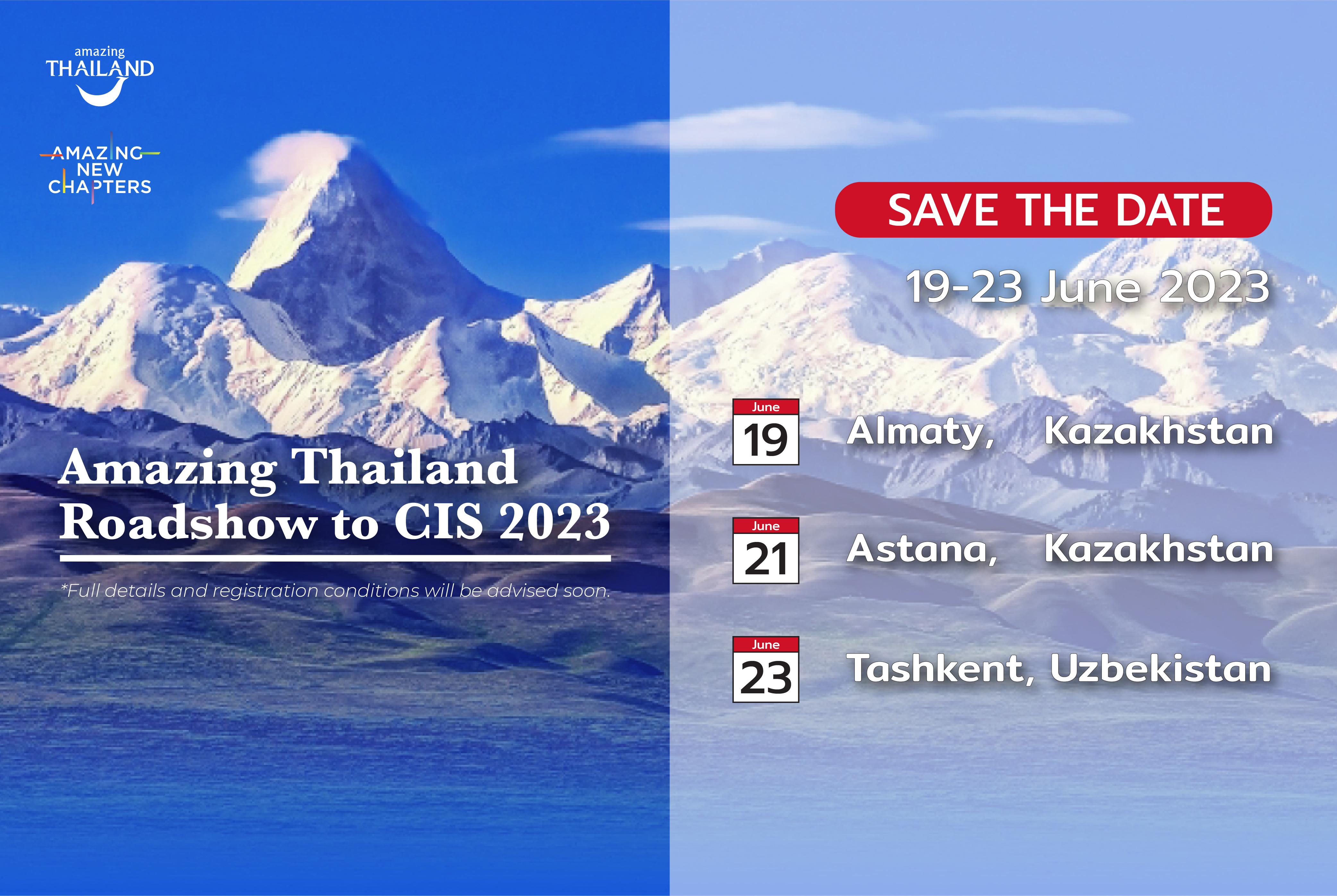 Amazing Thailand Roadshow to CIS 2023
19/06/23 Almaty, Kazakhstan 21/06/23 Astana, Kazakhstan 23/06/23 Tashkent, Uzbekistan The application will be available to register online on Thursday the 7th of April, 2023 at 10.00 hrs. onwards.
19/06/2023 - 23/06/2023