Amazing Thailand Roadshow to Oslo & Aarhus 2023
The Amazing Thailand Roadshow
to Oslo, Norway & Aarhus, Denmark 2023
25-27 April, 2023
********************************
The application is ready to register online on Tuesday the 14th of February, 2023 at 15.00 hrs. onwards.
Please read the following instructions carefully before completing the application form
1. Participant must have a valid authorised business license.
2. Participant must receive SHA+ Certificated.
3. Participant must have any sustainable programme in the properties, CSR project, or receive at least of these certificates or awards during 2018 to presents. For example; Green Hotel, Green Leaf Hotel , No Single used plastic hotel, or Thailand Tourism Awards etc.
*** Kindly submit the mentioned documents via email : [email protected] after register online with us. Please be reminded that the eligible company must have three mentioned documents.***
4. After registration online, kindly send the mentioned documents via email : [email protected] for verification.
5. Once the documents have been verified, you will be receiving the detail of payment. You will have 5 working days to process the payment after receiving the payment email. Once the payment has been made, kindly send the evidence of payment via email ; [email protected]. If you fail to do so, we will need to consider the next application.
6. The application fee is 45,000 Thai Baht for one company with 2 participants.
7. This event can accommodate only 20 companies. There will be divided into 3 categories as follows 15 companies from Beach Destination, 5 companies from Non-Beach Destination and DMC.
8. All the companies must attend the event in both cities (Oslo, Norway & Aarhus, Denmark)
9. No change company name or participant's name after Friday 17th February, 2023.
TAT does not assume and expressly disclaims any liability direct or indirect to you or any person for your health and wellness. Which occurs from COVID-19 or any infection diseases, or any damages or injury caused by any failure of performance or incidental accidents. We disclaim any responsibilities for diagnosis and medical care expenses or any expense for health treatments.

*NO REFUND FOR ANY CANCELLATION* (including any causes of travelling rejection)
For more info, kindly contact
1. Ms. Piyarat Naranirattisai
Tel : 02-250-5500 ext 1262
2. Miss Supamisa Visanuvimol
Tel : 02-250-5500 ext 1274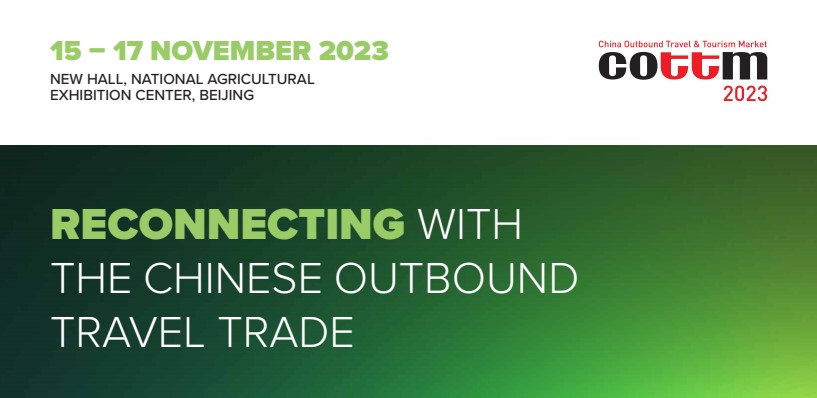 China Outbound Travel and Tourism Market (COTTM) 2023
Located in the capital of China Beijing, COTTM is the perfect platform to display your products to a prime audience that is ready to buy. Date: 15 - 17 November 2023, Beijing
15/11/2023 - 17/11/2023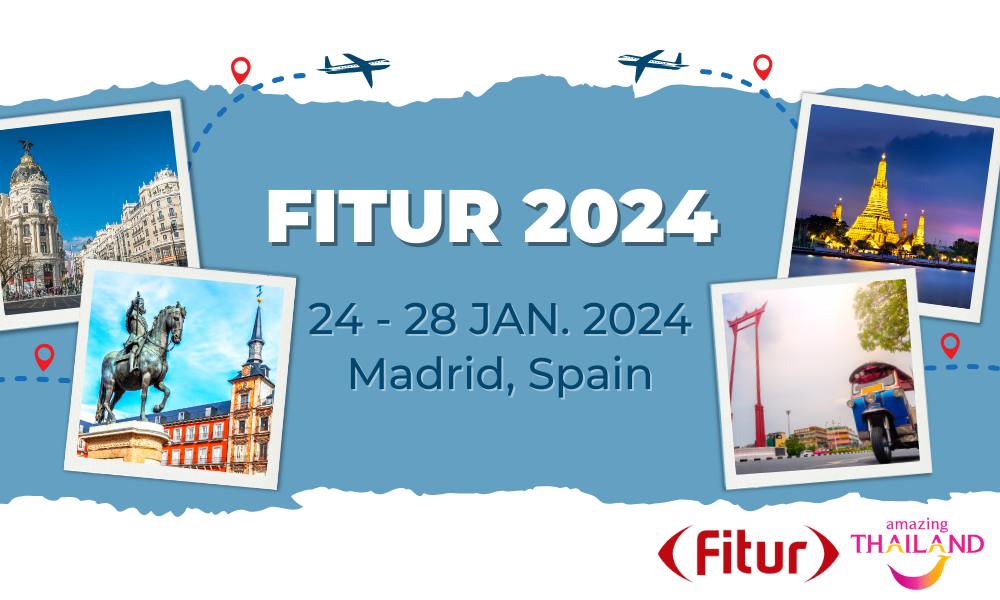 FITUR 2024 in Madrid, Spain with TAT
Join FITUR 2024 as our Co-exhibitors in the Thailand Stand.
24/01/2024 - 28/01/2024

Feria Internacional de Turismo de América Latina 2023
FIT 2023 or Feria Internacional de Turismo de América Latina 2023 Buenos Aires, 30 September - 3 October 2023
30/09/2023 - 03/10/2023
Tourism EXPO Japan 2023 (TEJ 2023)
This event offers a fusion of opportunities, ranging from business meetings, insight sharing, discussions, and direct business-to-business and business-to-customer promotions.
26/10/2023 - 29/10/2023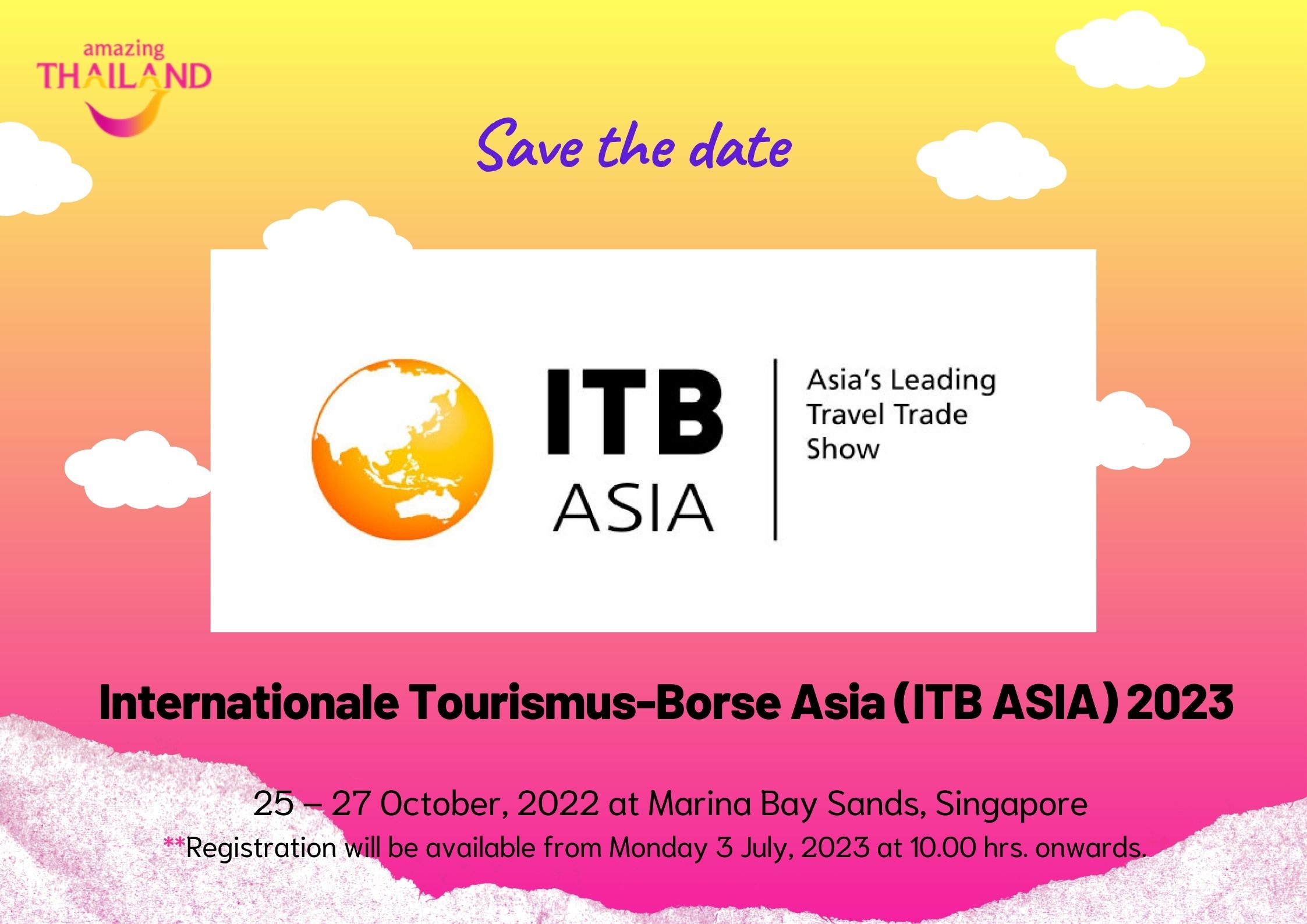 ITB ASIA 2023
ITB Asia is the premier meeting place for the travel trade industry and a forum for establishing high-quality customer contacts and conducting businesses.
25/10/2023 - 27/10/2023