Amazing Thailand Road Show to New Zealand and Australia
Amazing Thailand Roadshow to New Zealand and Australia 2023
(PHYSICAL ROADSHOW)
8 May 2023 : Auckland, New Zealand
10 May 2023 : Melbourne, Australia
11 May 2023 : Sydney, Australia

The application form is ready to register on Tuesday the 24th of January, 2023
at 10.00 a.m. onwards.


*********************************
PLEASE READ THE FOLLOWING INSTRUCTIONS CAREFULLY BEFORE COMPETING THE APPLICATION FORM
1. Participant must have a valid authorized business license. (DBD and PP20 are ineligible)
2. Participant must receive SHA+ certificated
3. Participant must have any sustainable management program in the properties, CSR project, or received at least one of these certificates or awards during 2017 to present for example: Green Hotel, Green Leaf Hotel, No Single Used Plastic Hotel, Thailand Tourism Awards, etc. Please submit relevant evidence when signing up for the event.
(Please be reminded that the eligible company must have 3 mentioned documents above and send the evidences to [email protected])
4. The application fee is 30,000 Thai Baht per one company with a maximum of two participants.
5. All participants must attend the event in all 3 cities, Auckland, Melbourne, and Sydney
6. The application is first-come-first-served by payment.
7. The application deadline is on Tuesday 31 January, 2023. However, TAT reserves the right to end the application process when the space is fully booked.
8. No change company name or participant's name after Friday 17 February, 2023
9. We only accept 25 companies for this event.
TAT does not assume and expressly disclaims any liability direct or indirect to you or any person for your health and wellness. Which occurs from COVID-19 or any infection diseases, or any damages or injury caused by any failure of performance or incidental accidents. We disclaim any responsibilities for diagnosis and medical care expenses or any expense for health treatments.
*NO REFUND FOR ANY CANCELLATION* (including any causes of travelling rejection)
How to register:
1. All sections of this application form must be completed.
(Login to your Thai travel mart account and select "Join Now")
2. Kindly send us the mentioned pieces of evidence to [email protected]
Once the documents have been sent to [email protected] and got verified by TAT staff, you will be receiving the payment detail via email. Do not transfer the application fee without a confirmation from TAT.
3. Once you have paid the application fee, please submit evidence of payment to TAT by email via [email protected] and also please enclose the address to issue and send receipt including your company TAX ID.
4. The application form is strictly treated on a first-come-first-served basis and will only be considered complete when the application fee is paid.
*Non-refundable for any cancellation. (Including any cause of travel rejection)
For more info, kindly contact
1. Mr. Pongpoj Vorapongse (Khun. M)
Tel : 02-250-5500 ext 1251
2. Mr. Surasak Suepaiboon (Khun. M)
Tel : 02-250-5500 ext 1238
3. Mr. Sivakorn Hornopparat (Khun. Bank)
or email us at : [email protected]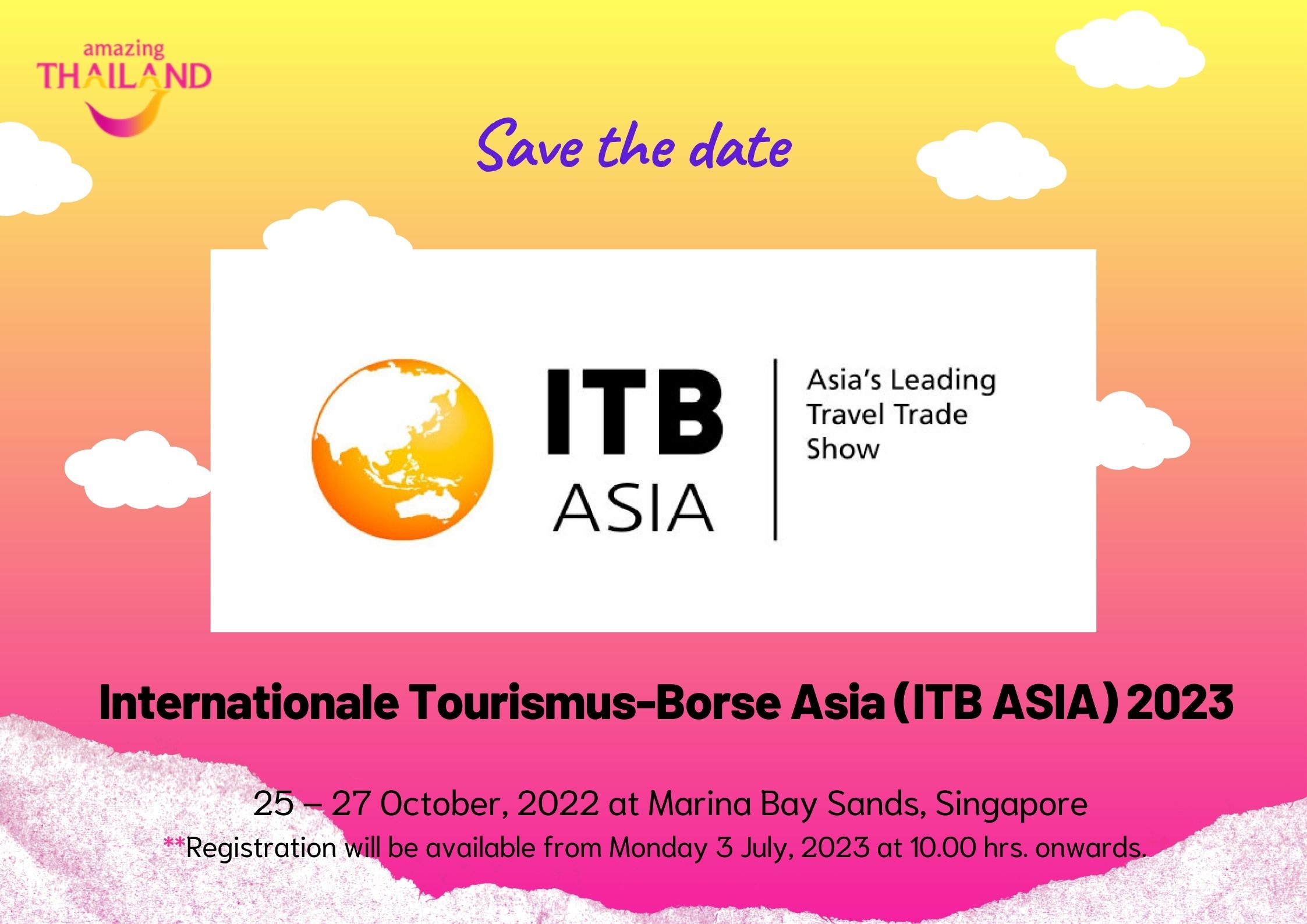 ITB ASIA 2023
ITB Asia is the premier meeting place for the travel trade industry and a forum for establishing high-quality customer contacts and conducting businesses.
25/10/2023 - 27/10/2023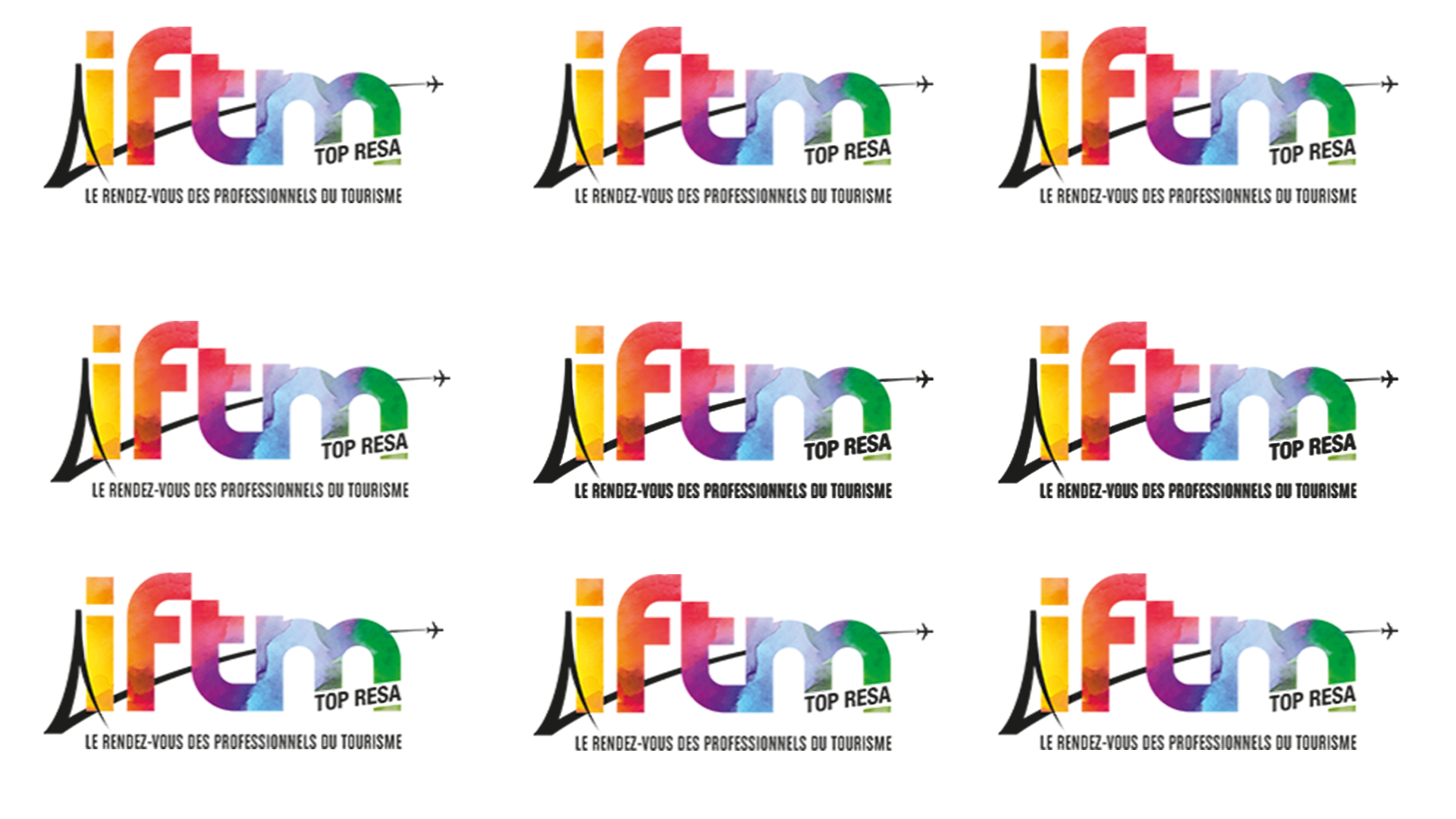 IFTM Top Resa 2023
IFTM Top Resa 2023 3-5 October 2023 Paris - Porte de Versailles
03/10/2023 - 05/10/2023

Amazing Thailand Latin America Trade Meet in Bangkok
Rare opportunity! Meet top agents from Latin America in Bangkok! Tuesday, May 2, 2023 (09.30-17.45 Hrs.) at The Athenee Hotel Bangkok APPLY ONLINE NOW AT: https://forms.gle/yP6UABXKP6noPQux7
02/05/2023 - 02/05/2023

Amazing Roadshow to China 2023, Phuket and the Andaman+
Phuket Roadshow to China 2023 Amazing Thailand the Andaman+
17/04/2023 - 21/04/2023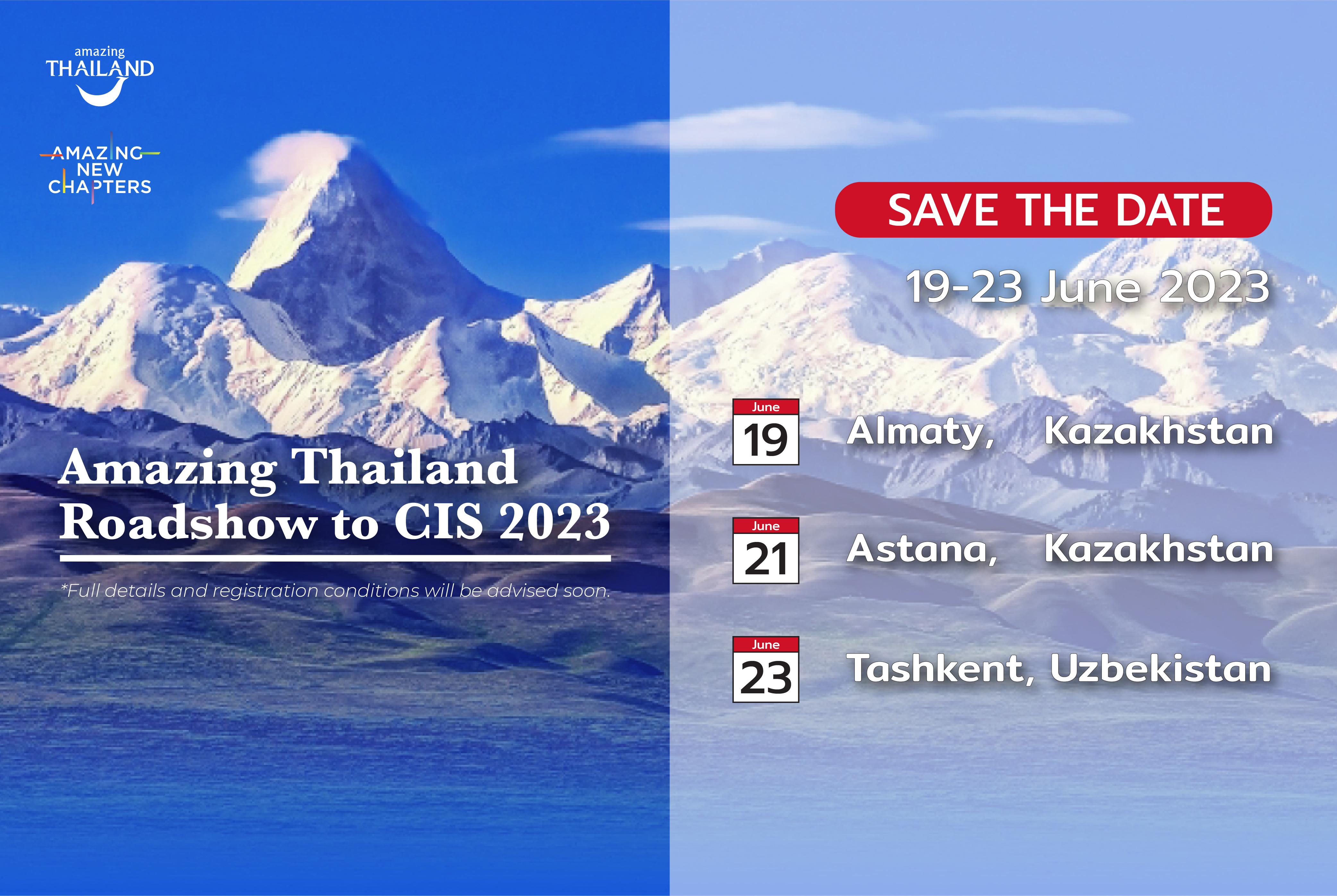 Amazing Thailand Roadshow to CIS 2023
19/06/23 Almaty, Kazakhstan 21/06/23 Astana, Kazakhstan 23/06/23 Tashkent, Uzbekistan The application will be available to register online on Thursday the 7th of April, 2023 at 10.00 hrs. onwards.
19/06/2023 - 23/06/2023